Last year, I posited the question, "What is the business case for small agencies to enter the ADDYs?" After all, I noted, it is certainly not inexpensive. This year, we entered the ADDYs and fared extraordinarily well in the local competition. We followed that with a Best in Show (print), (7) Gold ADDYs and (2) Silver ADDYs at the District level, and now have been informed that we have won (3) ADDY awards (metallurgical composition as yet unknown) at the National ADDYs.
I still can't make a strict business case. But I CAN say that we are super proud of what we've accomplished! And the side of me that does not count beans, that doesn't sign checks, or read P&Ls believes that how we feel as an agency about all of this is worth the price of entry.  I had hoped that by now there would be an ADDY book to share with folks so that people could see the work that was recognized.
Want to see the work?
The Birmingham Education Foundation (ED)
This suite of work has taken home the lion's share of what we've won. It is also the work that won Best in Show at the District level.
Our goal was to humanize the foundation by calling it "Ed," and to inspire people to engage, to raise their hands, to say, "I have the answer. I am part of the solution. I am Ed." The red desk became an icon, a guerrilla tactic, and a way of creating a cognitive link to the campaign.
The brochure is robust. It delivers the programs Ed is supporting in detail, but in a way that is beautiful and substantial. We wanted the community to understand that this was no "flash in the pan," that despite the weirdness of the Birmingham School Board, there was hope, drive and direction for our schools, that this effort was worth supporting monetarily.
We lucked out with some of the folks we were able to shoot. With respect to photography, we used several local photographers: Caleb Chancey, Jason Wallis, Liesa Cole and John Pope. They were all wonderful and donated a ton of time and talent to the project.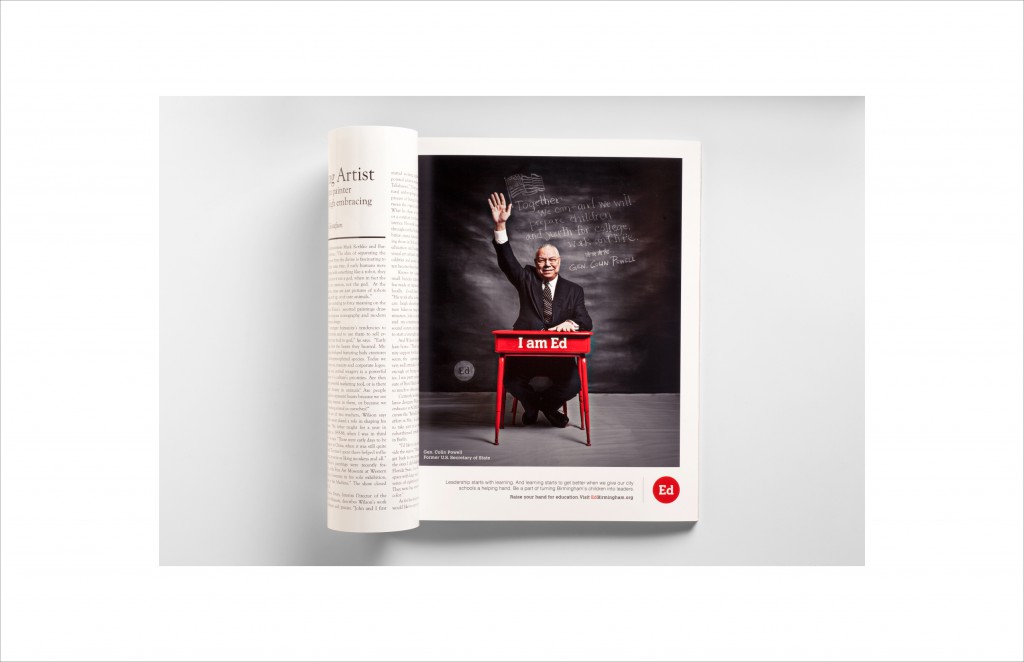 Thanks to the generosity of Lamar and the Birmingham Transit Authority, we were able to use a couple of billboards and local transit to help get the word out.
The Cayenne Holiday Gift
Every year, we try to come up with something interesting to give to clients and prospects. This year's product was far and away our most popular. We infused a number of gallons of Smirnoff vodka with a melange of hot peppers. The result was a pale green spicy vodka that hits your tongue with a smack-your-mama intensity, and then finishes with a smooth sweetness. We're talking about Bloody Mary fuel that makes other vodkas sit back and cluck their tongues like disapproving spinsters, and gives your favorite Bloody Mary mix Stockholm Syndrome. We finished off the concept by creating a letter-pressed, hand-crafted container. We liked this gift enough, we may do a second vintage next year.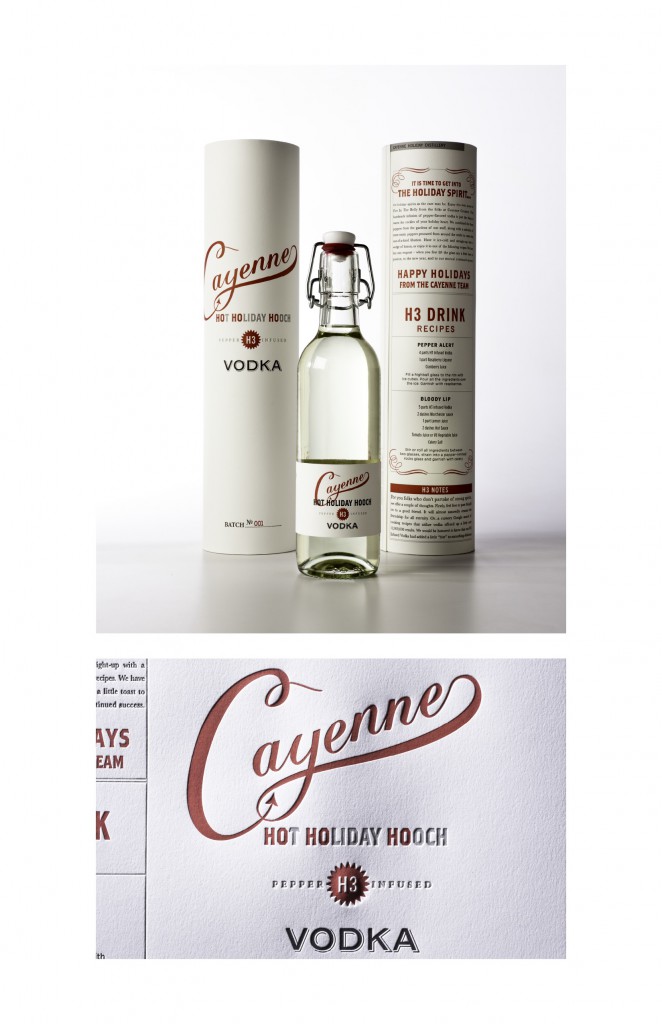 The 2010 UAB Nursing Annual Report
Interestingly enough, nursing departments in academic medical centers often produce an annual report. This year, by way of transitioning to an all-online annual report (which we have done this year, and which can be viewed HERE), we produced a condensed print version that led people to the online version via specially designed tags. We integrated the annual report with the nurse recruiting materials so that they complemented each other.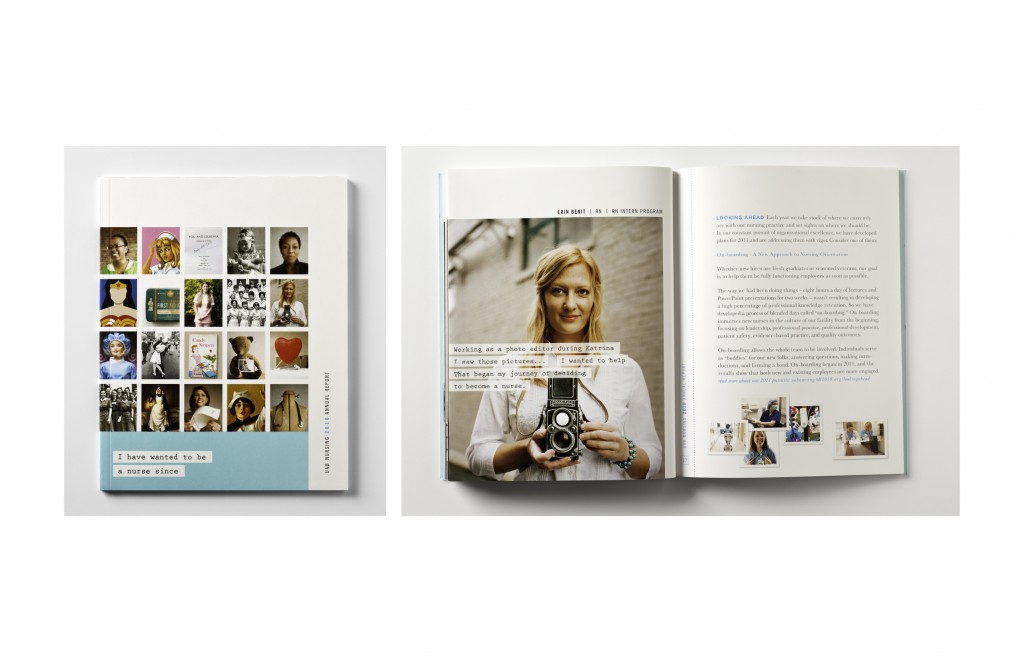 So, these are the standouts from the Cayenne Creative ADDY Adventure of 2011. We hope you enjoy the work as much as we enjoyed making it.